Ultimate Website Package for $49/mo
Step 1: Call Me!
I like to start every project off with a phone call to really cement the relationship and determine if we're going to be a good fit.
Step 2: Complete Design Brief
After payment you'll be forwarded to a detailed form where you tell me exactly how you want your website. It's a lot easier if you already have a website or have content prepared. 
Step 3: Build The Website
Based on our conversations and the design brief you will submit, I design a wireframe for you to review. Once you approve the design, I build the rest of the pages out using the approved styling. 
Step 4: Maintain and Grow
Websites aren't a build it and forget it type deal. As your business expands, so will your website. And I'll be right here making sure your website scales with your growth. Both in the background handling things before they become an issue and also available for support upon your request.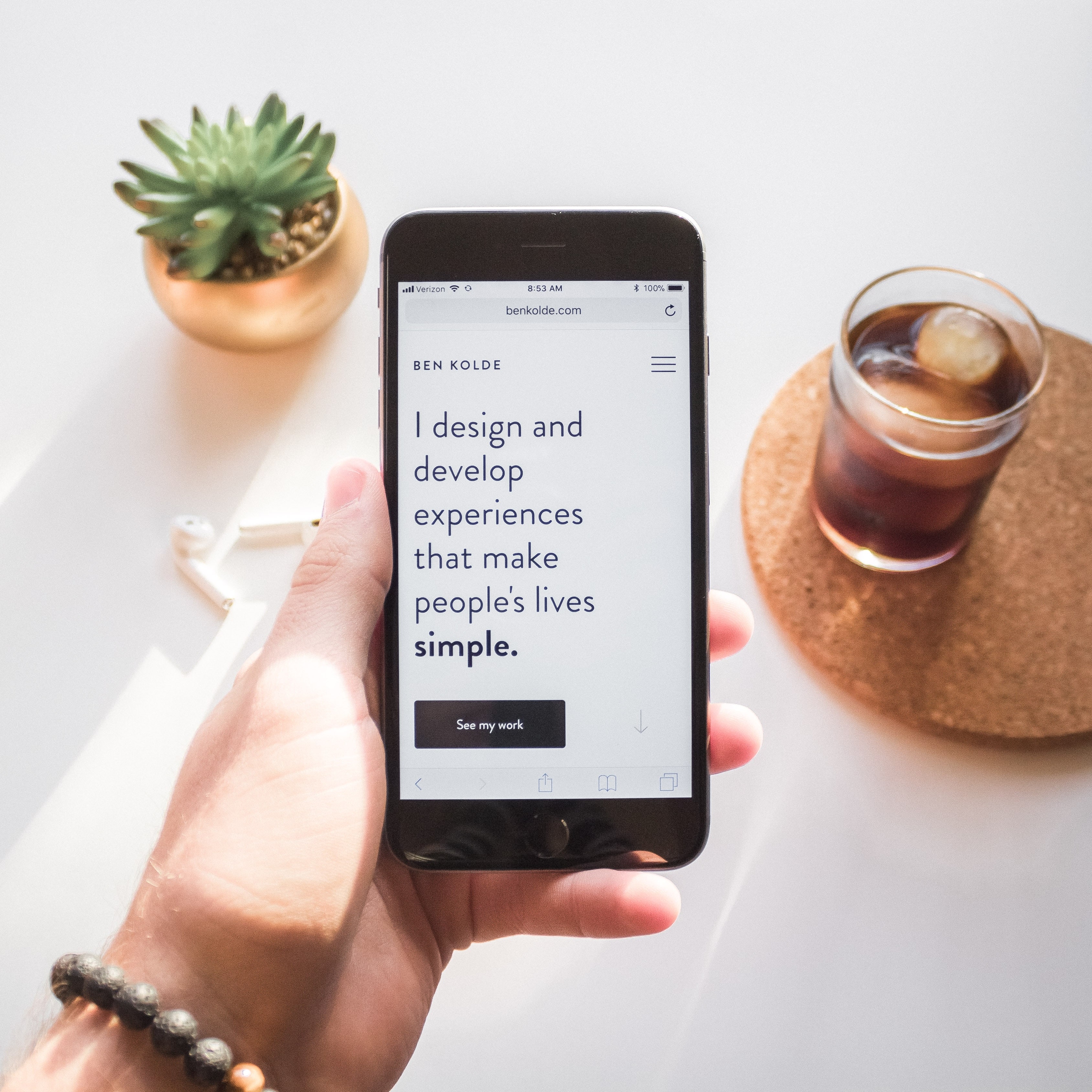 What I Do
Build A Lasting Relationship With Your Designer
This deal is my way of offering the complete website package. Websites aren't a build it and forget it type deal. WordPress specifically requires updates in addition to security, speed, and theme updates each month. But more importantly, websites need to be updated with fresh content regularly. This package allows you to create and edit your website with my hands. You send me what you want changed or added, I knock it out in 48 hours. I encourage you to read reviews from my long-term clients. I hope to add you to my list of happy clients.
The One Stop WordPress Shop
This is my take on the complete WordPress package. From designing and building your website to hosting, support, maintenance – you name it, I cover it.
Custom WordPress Design
Whether you're needing a new website or redesigning an existing website – this package is perfect for you. Have an expert on call to ensure your vision is built on a strong foundation and properly maintained to ensure success today and years from now.
Premium Hosting
While hosting may appear to be an afterthought, it's incredibly important. Security, speed, and up-time are all affected by hosting. Because I buy an enormous amount of hosting, I can offer my clients premium hosting at a fraction of the cost.
Expert Maintenance
The majority of people get a website built by a contractor and it slowly rots away until they hire another contractor to fix it up. In the long run, it's cheaper to have your website properly maintained by a professional regularly. Not to mention having an expert on call!
SSL Certificate
Customers put a premium on security, and any website that appears not to be secure is sure to be abandoned quickly. Gain the https security lock for your website and remove the 'not secure' message visitors get if you don't have an SSL Certificate.
Ecommerce Capability
From apparel to food service equipment, this package covers your Ecommerce needs. Allow your visitors to make transactions on your website securely and quickly. Subscription options are available, and processors available are PayPal and Stripe.
Website Analytics
It is important for you to be aware of the basic stats for your website on a monthly basis. Google analytics integration ensures you'll be provided with a monthly report with the stats that matter. Know how your website is performing!
"Caleb delivered great work on our landing page project and I enjoyed working with him. His communication was excellent, he met all our deadlines, and his web design skills were outstanding. I really enjoyed working with Caleb and will likely have additional jobs for him in the future."
"Caleb is a pleasure to work with. He is the type of contractor that you can give a nebulous project and be assured he will attack it logically, review questions and provide the additional information needed. Using Caleb, I was able to hand off priority web projects with different moving parts and he was able to coordinate the work he needed to perform and any items needed from me. This allows projects to move forward and frees up my time for management of other tasks. I highly recommend."
Jason Wilcox – LCS Financial
"Caleb is an ideal candidate, communicating effectively and ensuring all requirements are met to my satisfaction."
Mike Mitchell – My Community Voices
"Caleb went above and beyond to help with this project. He was very proficient with Divi, wordpress, graphic design and brand strategy. He's a very hard worker and attentive to detail. And most important of all he's a pleasure to work with. If you have a project that you need wordpress / divi help with, Caleb is a no brainer."
John Smith – Carnivore Aurelius
"Caleb did excellent work and was a pleasure to work with! I would absolutely recommend him to others and will use him again for future projects."
Martha McGinnis – Visual Logic Inc
"Caleb has turned into a regular goto guy for us with our tech and webdev needs. Responsive and gets things done the way we need them."
Drew Kelly – The Hunting Page
How long does it take?
The timeline is usually 3 weeks. That means content, pages, functions, design, is all live on your domain.
How does the design process work?
You supply me with an idea of what you're looking for in the intake form. I design a rough draft of what I think you're looking for and then we work back and forth to get it just right.
Is domain name included?
No, domain name is not included in any package.
Do you make WooCommerce sites?
Yes, we offer Ecommerce solutions.
What is the refund policy?
The policy is that there are no refunds.
Is the website mobile responsive?
Yes, your website will be optimized for each viewing expierence – mobile included.
How do edits work?
If you want to update some content or add in a new service or product you just send me a quick request and I take care of it. Usually, edits can be done within 24 hours.
Get Started Today!
Start a relationship with me and leave your WordPress worries in the past. The one-stop-shop for WordPress. Complete the form below and we'll get started!
Or call 478-972-2583